In the world of industrial materials, epoxy sheets stand out due to their exceptional versatility, strength, and insulating properties. As one of the leading epoxy sheet manufacturers, our factory stands ready to satisfy all market needs, thanks to our capacity to produce a broad spectrum of customized products.
Epoxy sheets, typically made from a combination of epoxy resin and fiberglass fabric, serve a wide range of applications across numerous industries. They are sought after for their excellent electrical insulation, high mechanical strength, superior dimensional stability, and impressive heat resistance.
As a manufacturer, we understand that diverse applications often come with specific requirements. Whether it's for electronic devices, automotive parts, or aerospace components, different industries demand unique specifications for epoxy sheets. Therefore, we focus on customization to meet these varied needs.
Our capabilities extend beyond standard sheet sizes and thicknesses. We can customize the size, thickness, color, and other specifications of our epoxy sheets according to customer requirements. This means that whether you need thin sheets for flexible electronics, large sheets for industrial applications, or any other unique specifications, we can deliver.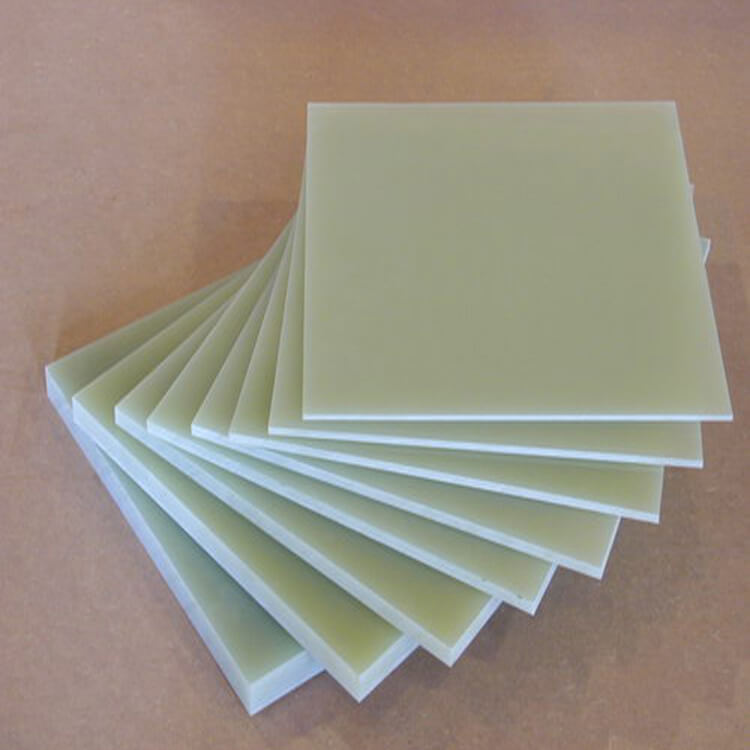 Besides customization, we also prioritize quality. We understand that the performance of our epoxy sheets directly impacts the performance and safety of our customers' products. Therefore, we ensure that all our sheets pass through rigorous quality control processes before they leave our factory. We use top-grade raw materials, and our production processes follow stringent international standards.
In addition, our factory is equipped with advanced machinery and technology, enabling us to maintain high production efficiency without compromising quality. This allows us to offer competitive pricing while still delivering top-quality products.
In terms of service, we take pride in our team's technical knowledge and customer-oriented approach. We offer professional advice to help customers choose the right epoxy sheets for their applications, and we are always ready to answer any questions or provide after-sales support.
Finally, we understand that time is critical in the industrial world. That's why we strive to deliver our products on time, every time. With an efficient production process, a dedicated logistics team, and reliable delivery partners, we ensure that our epoxy sheets reach our customers when they need them.
As an epoxy sheet manufacturer, we stand out not just for our capacity to produce high-quality products, but also for our commitment to customization, service, and customer satisfaction.
With our focus on meeting all market needs, we are your reliable partner for all your epoxy sheet requirements.