EPGC201 Epoxy Fiberglass Laminate Sheet
Specification Overview
Name
EPGC201 Epoxy Fiberglass Laminate Sheet
Base Material
Epoxy resin + Fiber glass
Color
Greenyellowredblackwhite,etc     (Color can be customized according to customer requirements)
Thickness
0.1mm – 300mm       ( More than 300mm can be produced according to product requirements)
Dimensions
Regular size are 1020x1220mm,1020x2040mm,1220x2440mm;     Special size, we can produce and cut according to customer's requirements.
Density
1.97g/cm3 – 2.2 g/cm3
OEM
Accepted
This product is made of glass fiber cloth for electronics impregnated with brominated epoxy resin and heated and pressurized. It has high mechanical properties, dielectric properties and flame retardant properties, good heat resistance and moisture resistance, and good machinability;It fully meets the requirements of EU RHOS standards and SGS standards.
It is widely exported to Southeast Asia, the EU, India and other regions. It is widely used in products which requiring high-performance electronic insulation, such as FPC reinforcement boards, PCB drilling pads, glass fiber mesons, potentiometer carbon film printed glass fiber boards, precision star gears (wafer grinding), precision test plates, Electrical (electrical) equipment insulation stay spacers, insulation backing plates, transformer insulation plates, motor insulation parts, grinding gears, electronic switch insulation plates, etc.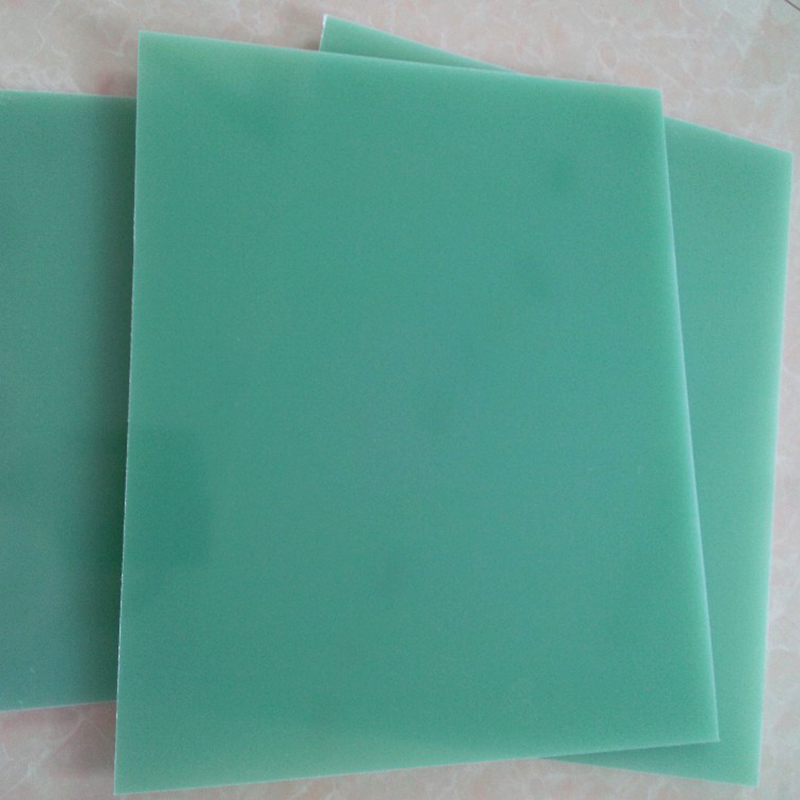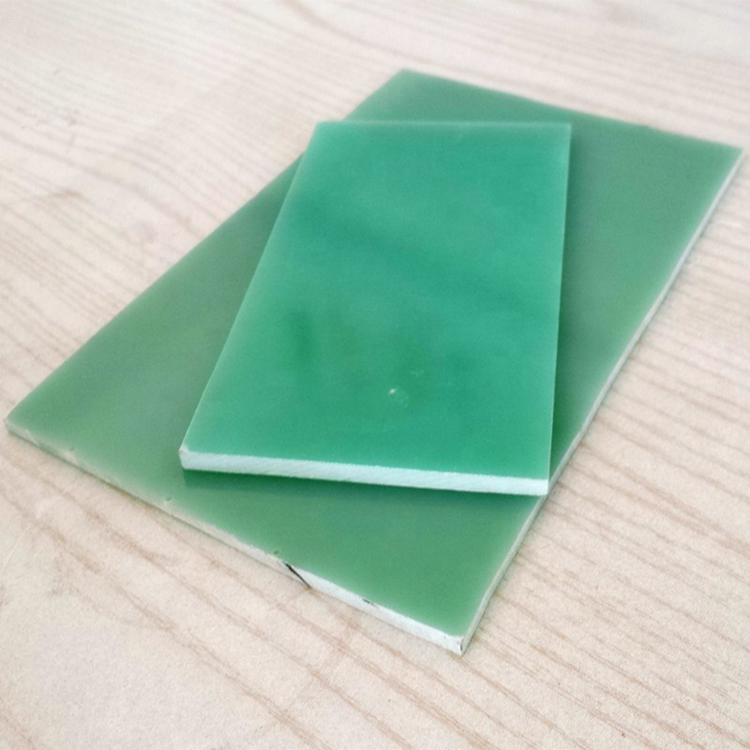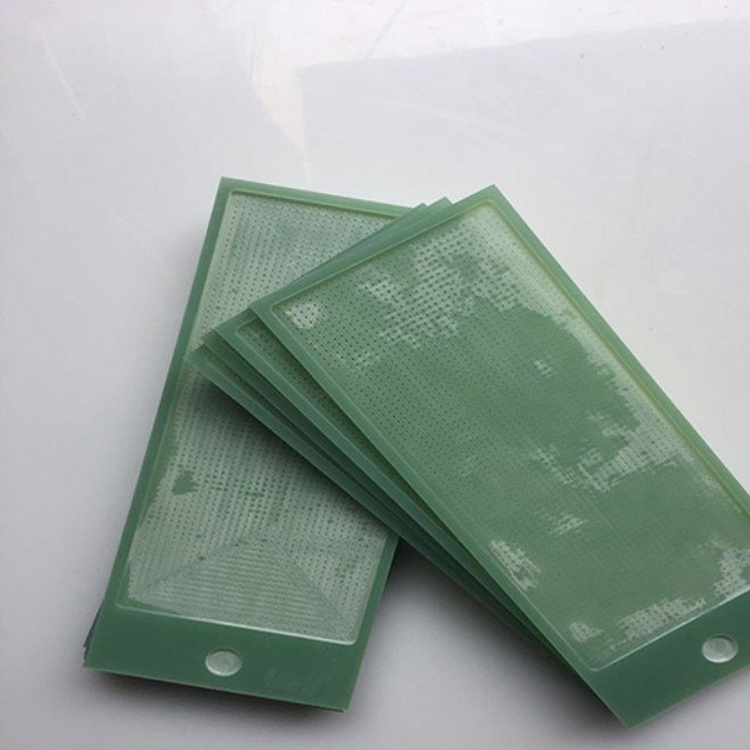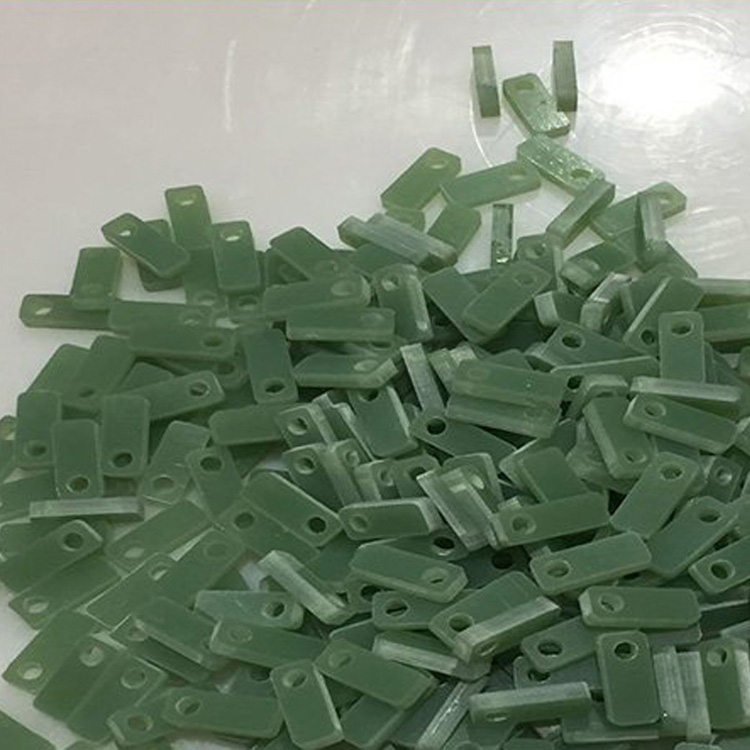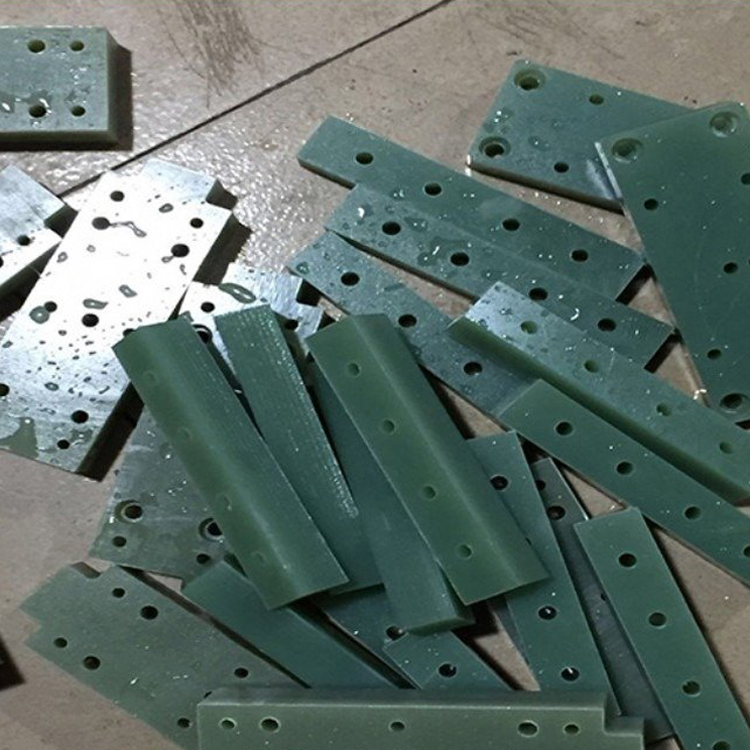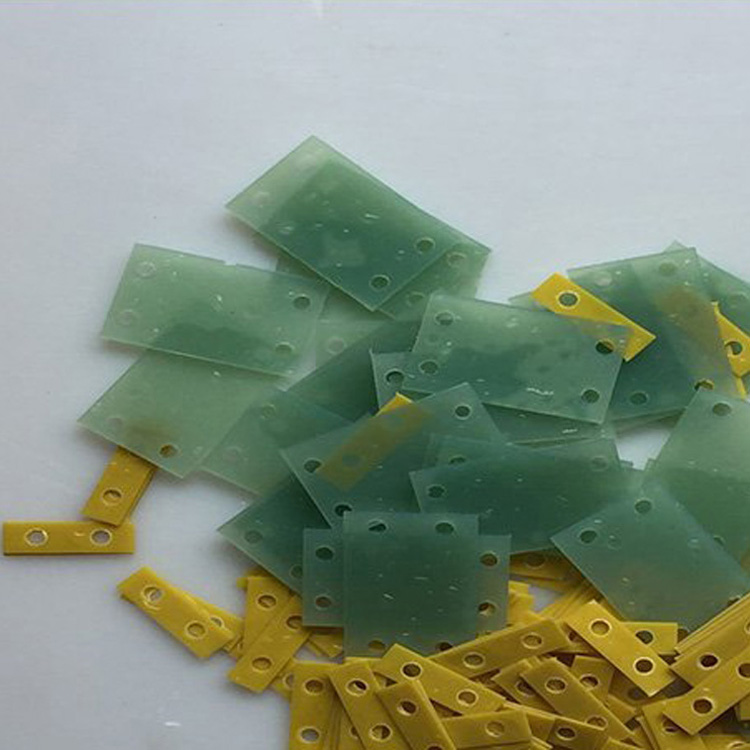 Indicator Name
Unit
Indicator Value
Density
g/ cm³
1 . 8 – 2 . 0
Water Absorption
%
≤ 0 . 5
Vertical layer bending strength
MPa
≥ 340
Vertical layer compression strength
MPa
≥ 350
Parallel layer impact strength (simple beam method notch)
K J/ m²
≥ 37
Parallel layer shear strength
MPa
≥ 34
Tensile Strength
MPa
≥ 300
Vertical layer direction electric strength (90 ℃± 2 ℃ in oil)
1mm
KV/ mm
≥ 14 . 2
2mm
≥ 11 . 8
3mm
≥ 10 . 2
Parallel layer direction breakdown voltage (90 ℃± 2 ℃ in oil)
KV
≥ 40
Dielectric loss factor (50 Hz)
–
≤ 0 . 04
Insulation resistance
Normality
Ω
≥ 5 . 0 × 101 2
After immersed in water for 24 h
≥ 5 . 0 × 101 0
Flammability (UL-94)
Level
V- 0
Q1:  Samples
We can send you free sample,but you need to pay for the shipping charge.
Q2: How about the quality of mass production ?
Our warehouse staff will keep another sample the same as you received.the production process will be under your requirement.please rest assured about the quality.
Q3: Delivery time
It depends on order quantity.Generally speaking, the delivery time will be within 7 to 15 days.
Q4: Package
We will use professional craft paper to package on plywood pallet.if you have special package requirements, we will pack as your need.
Q5: Payment
We accept T/T,L/C,Western Union,Paypal , etc.